Macintosh which is generally known as Mac comes from the famous Apple family. Are you a new Mac user, and in a fix as to how to take a screenshot without print screen button? You just don't have to worry it is as easy as taking a screenshot on windows. There are a number of methods on Mac through which you can take a screenshot. In this article, we will discuss some of the ways on how to take a perfect screenshot on Mac. Once you become familiar with these methods taking screenshots on Mac will be like a cake walk for you.Read careful this How to Take Screenshot on Mac post and follow all steps one by one.
Using Keyboard buttons for Ideal Screen Captures

Press "Command" + "Shift" + "Control" + "3" to take the screenshot of the entire screen and save it to the clipboard.

Press "Command" + "Shift" + "Control" + "4" to take the screenshot of a selected area and save it to the clipboard.

Press "Shift" + "Control" + "3" to save the entire screen as a PNG file to your desktop.

Press "Shift" + "Control" + "4" to save a selected area of the screen as a PNG file to your desktop.

Fine tuning of the screenshot can also be done if necessary.

Using Grab for Screengrabs

If you are too lazy to memorize the keyboard shortcuts, then there is another option by which you can easily capture a screenshot on Mac which is GRAB. It is a pre-installed program that is available on all the series of Mac. It helps you capture the screen directly from the menu without any difficulty.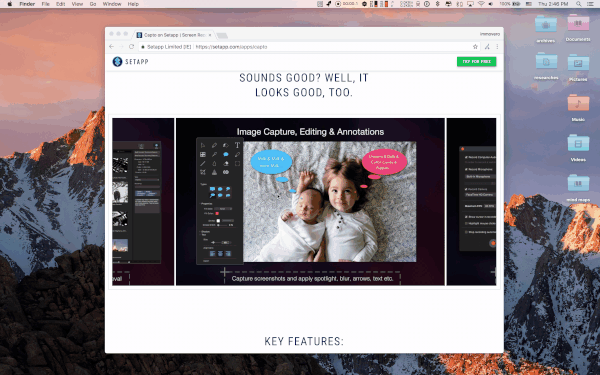 Open the application folder.

Click on the utility folder where you will find Grab.

Once you will click on this program, an icon will be shown in your dock.

For quick access pinning of this program can be done.

Apart from the normal screenshots mentioned earlier in this article, you can also have a "Timed Screen" option through which you can take a screenshot after a 10-second delay. So if you want to adjust the position of your mouse then you have some time to do that.

While using Grab, mouse icon will not be shown by default in the screenshot.

Click "Preferences" from the main Grab menu and click the mouse icon from the pop-up window to make sure that the screenshot has been captured in a proper frame.

Using Preview to take a Screenshot

From photos to PDF, files Preview is used to open every document on Mac, not only this, it is also helpful in capturing the screenshots. To take the screenshot follow these simple steps.
Open preview

Head to the menu bar

Click "File" and select "Take Screenshot"

Open the screenshot, make edits if necessary and save the file wherever you want.

Hope this article saves your precious time and energy and helps you in getting perfect screenshots of your favourite pictures, important documents and files without any hassle.
Also cheek:- If you want to learn How to take Screenshot on PC visit on this page.